365–Emperor Ai of Jin dies of poisoning by pills that were given to him by magicians.

892–Shi Jingtang, founder of the Later Jin Dynasty, is born in Taiyuan, Tang Empire (present-day Yangqu County, Taiyuan, Shanxi).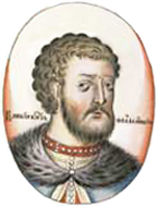 598–In the Balkan Campaign, the Avars lift the siege at the Byzantine stronghold of Tomis. Their leader Bayan I retreats north of the Danube River after the Avaro-Slavic hordes are decimated by the plague.

892–Shi Jingtang, founder of the Later Jin dynasty, is born in Taiyuan, Tang Empire (present-day Yangqu County, Taiyuan, Shanxi).

943–Emperor of Southern Tang, Li Bian, dies in Jinling Municipality, Southern Tang, at age 54. In traditional histories, he is also often referred to as the First Lord of Southern Tang.

1282–The people of Sicily rebel against the Angevin King Charles I, in what becomes known as the Sicilian Vespers.

1296–Edward I sacks Berwick-upon-Tweed during armed conflict between Scotland and England.

1326–Ivan II of Moscow is born in Moscow, Grand Duchy of Moscow. He was the second son of Ivan Kalita, and succeeded his brother, Simeon the Proud, who died of the Black Death.

1432–Ottoman Sultan, Mehmed the Conqueror, is born in Edirne, Edirne Province, Turkey.

1492–King Ferdinand and Queen Isabella sign a decree expelling Jews from Spain.

1632–John Proctor is born in Suffolk, England. He was a farmer and tavern keeper in the Massachusetts Bay Colony. He was hanged on August 19, 1692, in Salem Village, Massachusetts Bay Colony, during the Salem Witch Trials, after being falsely accused and convicted for witchcraft.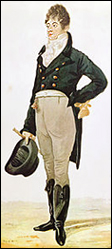 1746–Romantic painter and printmaker, Francisco de Goya, is born in Fuendetodos, Spain. He was appointed court painter to the Spanish Royals in 1789, giving him an income that allowed him to paint whatever he wished between Royal portraits. During this time, he produced his masterpiece, "Desastres de la Guerra," (or "The Disasters of War"), 47 aquatint plates depicting the horrors of war and famine. Late in his life, he bought a house, covering the walls with paintings, both on canvas and directly on the walls, which included references to witchcraft and war, known as his "Black Paintings." One of these is the famous work "Saturn Devouring His Son," which many believe to be a reference to Spain's ongoing civil wars.

1814–Great Britain and her allies march into Paris, France, after defeating Napoleon.

1815–Joachim Murat issues the Rimini Proclamation that would later inspire Italian unification.

1818–Physicist, Augustin Fresnel, reads a memoir on optical rotation to the French Academy of Sciences, reporting that when polarized light is "depolarized" by a Fresnel rhomb, its properties are preserved in any subsequent passage through an optically-rotating crystal or liquid.

1822–The U.S. Congress combines East and West Florida into the Florida Territory.

1830–Louis I, Grand Duke of Baden, dies in Karlsruhe, Germany, at age 67. His death meant the extinction of his line of the Baden family.

1840–Dandy and fashion designer, Beau Brummell, dies penniless and insane from syphilis in Le Bon Sauveur Asylum, Caen, France, at age 61.

1841–The National Bank of Greece is founded in Athens, Greece.

1842–Ether is used as an anesthetic for first time by Dr. Crawford Long in Jefferson, Georgia.

1844–One of the most important battles of the Dominican War of Independence from Haiti takes place near the city of Santiago de los Caballeros.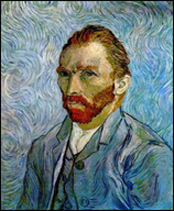 1844–French poet, Paul Verlaine, is born in Metz, France. He was associated with the Symbolists poets and with Rimbaud, Stéphane Mallarmé, and Charles Baudelaire.

1853–Dutch painter, Vincent Van Gogh, is born in Groot-Zundert, Netherlands. The oldest child of a Protestant pastor, he served briefly as a minister himself, then went through a spiritual crisis and gave away all his possessions. He withdrew to practice drawing, and the last 10 years of his life were packed with furious effort and progress as a painter, producing over 2,000 paintings. The Provencal landscape was the focus of many of his best works, including "Sunflowers." Van Gogh suffered with bouts of mental illness throughout his life, leading many to speculate if these episodes might have been exacerbated by his habit of chewing on his brushes and ingesting the heavy metals often used to color paints. After a quarrel with his friend, Paul Gauguin, over a prostitute, he cut off part of his own ear, and sent it to the woman. He was placed in an asylum at St-Rémy, and shortly after his release, shot himself, dying two days later. Many of his most famous works were created in the last two years of his life, and none were sold during his lifetime.

1853–Abigail Fillmore, wife of President Millard Fillmore, dies of pneumonia in Washington, D.C., at age 55. She was the 14th First Lady of the United States.

1855–"Border Ruffians" from Missouri invade Kansas and force an election of a pro-slavery legislature.

1856–The Treaty of Paris is signed, ending the Crimean War.

1858–Hymen L. Lipman, of Philadelphia, Pennsylvania, patents a pencil with an attached eraser.

1861–Sir William Crookes announces his discovery of the chemical element thallium.

1863–Danish Prince, Wilhelm Georg, is chosen as King George of Greece.

1867–Alaska is purchased from Russia for $7.2 million (about two cents per acre), by U.S. Secretary of State William H. Seward. This becomes known as "Seward's Folly."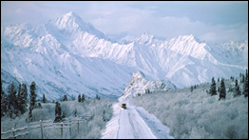 1870–The 15th Amendment to the U.S. Constitution passes, guaranteeing the right to vote regardless of race.

1870–Texas is readmitted to the Union following the Civil War.

1871–Louise of the Netherlands dies in Stockholm, Sweden, United Kingdoms of Sweden and Norway, at age 42. She was the Queen of Sweden and Norway as spouse of King Charles XV of Sweden and IV of Norway.

1874–Charles (Herbert) Lightoller, Second Officer on the RMS Titanic, is born in Chorley, Lancashire, England. He was the most senior officer to survive the Titanic disaster.

1874–Politician, Nicolae Radescu, is born in Calimanesti, Romania. He was the last pre-Communist rule Prime Minister of Romania, serving from December 1944 to March 1945.

1880–Irish playwright, Seán O'Casey, is born in Dublin, Ireland. A committed socialist, he was the first Irish playwright of note to write about the Dublin working classes. His works include Lament for Thomas Ashe, Songs of the Wren, The Shadow of a Gunman, Juno and the Paycock, The Plough and the Stars, The End of the Beginning, Red Roses for Me, Cock-a-Doodle Dandy, and The Bishop's Bonfire.

1885–The Battle for Kushka triggers the Panjdeh Incident, which nearly gives rise to war between the British Empire and the Russian Empire.

1893–Thomas F. Bayard becomes the first U.S. Ambassador to Great Britain.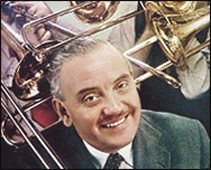 1899–The German Society of Chemistry issues an invitation to other national scientific organizations to appoint delegates to the International Committee on Atomic Weights. Today, as the Commission on Isotopic Abundances and Atomic Weights (CIAAW), its standards are accepted as the authoritative source in science and appear worldwide on the Periodic Table wall charts.

1899–A storm buries Ruby, Colorado, under 141 inches of snow. Ruby was an old abandoned mining town on the Elk Mountain Range in the Crested Butte area.

1902–Musician and bandleader, Ted Heath, is born George Edward Heath in Wandsworth, South London, England. He led Britain's greatest post-war big band, recording more than 100 albums and selling over 20 million records.

1902–Super-centenarian, Frieda Szwillus, is born in Dessau, Germany (present-day Saxony-Anhalt, Germany). She will live to the age of 112 years (and 175 days). She had six siblings and three of them reached almost 100 years of age.

1909–The Queensboro Bridge opens in New York, linking Manhattan and Queens.

1910–The Mississippi Legislature establishes The University of Southern Mississippi.

1912–Sultan Abdelhafid signs the Treaty of Fez, making Morocco a French protectorate.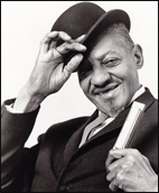 1913–Singer, Frankie Laine, is born Francesco Paolo LoVecchio in Chicago, Illinois. He is best known for singing the theme song to the Western TV series Rawhide. His other hits include Mule Train, Jezebel, High Noon, Cool Water, and Lord, You Gave Me a Mountain. Laine sang an eclectic variety of song styles and genres, from big band crooning to pop, gospel, rock, folk, jazz, and blues.

1914–Blues player, Sonny Boy Williamson, is born in Madison County, Tennessee. He was a master of the blues harp, and his songs were covered by The Grateful Dead, The Allman Brothers Band, Canned Heat, and Rod Stewart. He played on hundreds of blues recordings for many pre-World War II blues artists. His popular songs include Good Morning, School Girl, Sugar Mama, Early in the Morning, and Stop Breaking Down. There are two blues artists that go by this same name: Sonny Boy Williamson I, and Sonny Boy Williamson II, who is actually Rice Miller, who after Williamson's death, went on to record many popular blues songs for Chicago's Checker Records label, touring Europe several times during the "blues revival" in the 1960s.

1917–Actor, Herbert Anderson, is born in Oakland, California. He is best known for his role on the TV series Dennis The Menace. He was seen in many other TV shows including The Many Loves of Dobie Gillis, The Real McCoys, Perry Mason, Sea Hunt, Alfred Hitchcock Presents, My Three Sons, I Dream of Jeannie, Petticoat Junction, Bewitched, Family Affair, Adam-12, Green Acres, Batman, Dragnet, The Brady Bunch, Gunsmoke, Nanny and the Professor, The Rookies, The Man from U.N.C.L.E., and The Waltons. He appeared in the films Night Passage, My Man Godfrey, I Bury the Living, Sunrise at Campobello, and Hold On!

1918–An outburst of bloody "March Events" take place in Baku and other locations of the Baku Governorate.

1923–The world's first dance marathon is held in New York City's Audubon Ballroom.

1925–Austrian philosopher, Rudolf Steiner, dies in Dornach, Switzerland, at age 64. Steiner gained initial recognition at the end of the 19th century as a literary critic, and published philosophical works including The Philosophy of Freedom. At the beginning of the 20th century, he founded a spiritual movement, Anthroposophy, with roots in German idealist philosophy and theosophy.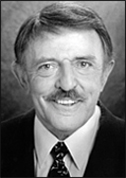 1926–Business magnate, Ingvar Kamprad, is born in Pjätteryd (present-day Almhult Municipality), Sweden. He was the founder of IKEA. Kamprad was the second richest man in Europe at the time of his death.

1926–TV game show host, Peter Marshall, is born in Huntington, West Virginia. He hosted The Hollywood Squares.

1929–Actor, Richard Dysart, is born in Boston, Massachusetts. He is best known for the role of Leland McKenzie on the TV drama L.A. Law. He appeared in the films Petulia, The Lost Man, The Hospital, The Terminal Man, The Crazy World of Julius Vrooder, The Day of the Locust, An Enemy of the People, Meteor, Being There, The Thing, The Falcon and the Snowman, Mask, Pale Rider, Wall Street, and Back to the Future Part III.

1930–Actor, John (Allen) Astin, is born in Baltimore, Maryland. He appeared in the films West Side Story, That Touch of Mink, Move Over Darling, The Wheeler Dealers, Candy, Viva Max!, Operation Petticoat, Teen Wolf Too, The Charmings, Return of the Killer Tomatoes, and Stepmonster. He was married to actress, Patty Duke.

1930–Australian-English singer-songwriter, Rolf Harris, is born in Bassendean, Perth, Australia. He is best known for Tie Me Kangaroo Down, Sport, which later became a Top 10 hit in Australia, the U.K., and America.

1932–Amelia Earhart is the first woman to fly solo cross the Atlantic Ocean.

1934–Broadcaster and television evangelist, Paul (Franklin) Crouch, is born in St. Joseph, Missouri. He co-founded the Trinity Broadcasting Network.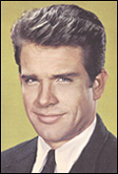 1937–Actor-filmmaker, (Henry) Warren Beatty, is born in Richmond, Virginia. He appeared in the films Splendor in the Grass, The Roman Spring of Mrs. Stone, All Fall Down, Lilith, Promise Her Anything, Kaleidoscope, Bonnie and Clyde, The Only Game in Town, McCabe & Mrs. Miller, $, The Parallax View, Shampoo, Heaven Can Wait, Reds, Ishtar, Dick Tracy, Bugsy, Love Affair, Bulworth, and Town & Country. His sister is actress, Shirley MacLaine. He is married to actress, Annette Bening. Known as one of the biggest playboys in Hollywood history, he has been involved with Madonna, Cher, Michelle Phillips, Natalie Wood, Diane Keaton, Julie Christie, Joan Collins, Leslie Caron, Isabelle Adjani, Mary Tyler Moore, Goldie Hawn, Kate Jackson, Britt Ekland, Gilda Radner, Diane Sawyer, Carly Simon, Linda McCartney, Jacqueline Onassis, Carol Alt, Joni Mitchell, Maria Callas, Claudia Cardinale, Brigitte Bardot, Justine Bateman, Janice Dickinson, and Elle Macpherson.

1939–The Heinkel He 100 fighter sets a world airspeed record of 463 mph.

1939–Detective Comics #27 is released, introducing the character of "Batman."

1940–Japan declares Nanking the capital of a new Chinese puppet government, nominally controlled by Wang Jingwei.

1941–Graeme (Charles) Edge, drummer for The Moody Blues, is born in Rochester, Staffordshire, England.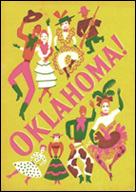 1941–Wasim Sajjad, President of Pakistan, is born in Jalandhar, Punjab, British India (present-day in Punjab, India).

1942–Graeme Edge, drummer for The Moody Blues, is born in Rochester, England.

1943–Rodgers & Hammerstein's Oklahoma! premieres on Broadway.

1943–Singer, Jay Traynor, of Jay and the Americans, is born John Traynor in Brooklyn, New York. The groups hits include She Cried, Come a Little Bit Closer, Cara Mia, and This Magic Moment.

1944–Out of 795 Lancasters, Halifaxes, and Mosquitos sent to attack Nuremberg, Germany, 95 bombers do not return, making it the largest Royal Air Force (RAF) Bomber Command loss of World War I.

1944–During World War II, Allied bombers conduct their most severe bombing run on Sofia, Bulgaria.

1945–During World War II, Soviet forces invade Austria and capture Vienna, while Polish and Soviet forces liberate Danzig.

1945–Blues guitarist, Eric Clapton, is born Eric Clapp in Ripley, England. He played with The Yardbirds, John Mayall's Bluesbreakers, Cream, and Blind Faith. Then, a recording session for George Harrison's All Things Must Pass brought together the basic line-up which became Derek & the Dominos, yielding Clapton's masterpiece LP Layla. After a short tour with the Dominoes, he focused on a solo career.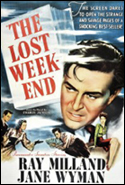 1946–The 3rd Annual Golden Globe Awards announces its winners. Best Picture: The Lost Weekend; Best Actor: Ray Milland for The Lost Weekend; Best Actress: Ingrid Bergman for The Bells of St. Mary's; Best Director: Billy Wilder for The Lost Weekend; Best International Film: The House I Live In.

1949–When Iceland joins NATO, a riot breaks out in Austurvöllur square in Reykjavík.

1950–The inventing of the phototransistor is announced in Murray Hill, New Jersey.

1950–Dave Ball, drummer with Procol Harum, is born David J Ball in Handsworth, Birmingham, England.

1950–Actor-comedian, Robbie Coltrane, is born Anthony Robert McMillan in Rutherglen, South Lanarkshire, Scotland. He appeared in the films Flash Gordon, Death Watch, Britannia Hospital, Krull, National Lampoon's European Vacation, Mona Lisa, Henry V, Bert Rigby, You're a Fool, Let It Ride, Nuns on the Run, The Pope Must Die, Message in a Bottle, Harry Potter and the Philosopher's Stone, and Oceans Twelve.

1950–Politician, Léon Blum, dies in Jouy-en-Josas, France, at age 77. He was identified with the moderate left, and served three times as Prime Minister of France.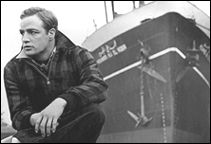 1951–Remington Rand delivers the first UNIVAC I computer to the United States Census Bureau.

1953–Physicist, Albert Einstein, announces a revised Unified Field Theory.

1954–The Toronto Transit Commission opens the first part of the Toronto subway. It is the first subway in Canada.

1955–The 27th Annual Academy Awards announces its winners. Best Picture: On the Waterfront; Best Actor: Marlon Brando for On the Waterfront; Best Actress: Grace Kelly for The Country Girl; Best Director: Elia Kazan for On the Waterfront; Best Foreign Film: Jigokumon (Japan). The ceremonies are held at the RKO Pantages Theatre, Hollywood, California, and NBC Century Theatre, New York City. The hosts are Bob Hope (in Hollywood) and Thelma Ritter (in New York).

1956–The USSR conducts a nuclear test.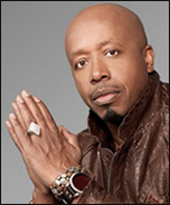 1957–Actor, Paul Reiser, is born in New York, New York. He is best known for his starring role in the TV sitcom Mad About You. He appeared in the films Diner, Beverly Hills Cop, Aliens, Cross My Heart, The Marrying Man, Bye Bye Love, The Story of Us, and One Night at McCool's.

1960–U.S. Representative (of Massachusetts), Thomas O'Neill, wants the Federal Communications Commission to investigate all radio station employees involved in payola and report them to Congress.

1961–The Single Convention on Narcotic Drugs is signed in New York City.

1962–Rapper, M.C. Hammer, is born Stanley Kirk Burrell in Oakland, California. He had his greatest commercial success and popularity from the late 1980s until the late 1990s. His biggest hits were U Can't Touch This and 2 Legit 2 Quit. He is known for his flashy dance movements, choreography, and "Hammer" pants.

1963–France conducts an underground nuclear test at Ecker, Algeria.

1964–The TV game show, Jeopardy!, debuts. It is hosted by Art Fleming.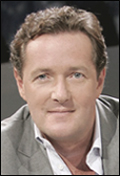 1964–Singer, Tracy Chapman, is born in Cleveland, Ohio. Her biggest hit was Fast Car.

1965–A car bomb explodes in front of the U.S. Embassy in Saigon, killing 22 people and wounding 183 others.

1965–Interviewer, Piers Morgan, is born Piers Stefan O'Meara in Newick, East Sussex, England. In England, Morgan worked as a writer and editor for several tabloids, including The Sun, News of the World, and The Daily Mirror. He began hosting Piers Morgan Live on CNN on January 17, 2011. The show replaced Larry King Live following King's retirement. Piers Morgan Live was cancelled by CNN in February 2014, and aired its final broadcast on March 28, 2014. He has appeared on the TV shows Britain's Got Talent, America's Got Talent, and The Celebrity Apprentice.

1966–Artist, Maxfield Parrish, dies in Plainfield, New Hampshire, at age 95. His work is known for its distinctive saturated hues and idealized neo-classical imagery.

1967–The Beatles meet photographer, Michael Cooper, at Chelsea Manor Studios dressed in colorful military style uniforms for the photographing of the Sgt. Pepper's Lonely Hearts Club Band album cover. The backdrop for the photo session (designed by Peter Blake) utilizes cardboard cutouts and wax figures to represent the Beatles' personal heroes. The effigies featured include Edgar Allan Poe, Lenny Bruce, Vidal Sassoon, Marilyn Monroe, Laurel and Hardy, Bob Dylan, and Huntz Hall.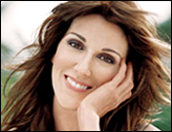 1968–Singer, Celine Dion, is born Céline Marie Claudette Dion in Charlemagne, Quebec, Canada. She emerged as a teen star in the French-speaking world after her manager and future husband, René Angélil, mortgaged his home to finance her first record. Her hits include If You Asked Me To, The Power of Love, Because You Loved Me, and My Heart Will Go On.

1968–Child actor, Bobby Driscoll, dies of heart failure and his body is found in a tenement in the East Village, Manhattan, New York, at age 31. In the mid-1950s, he became addicted to narcotics, and was sentenced to prison for illicit drug use. He is known for a large body of film and television performances from 1943 to 1960. Bobby served as animation model and provided the voice for the title role in Walt Disney's Peter Pan. He appeared in the films Song of the South, So Dear to My Heart, The Window, and Treasure Island. In 1950, he received an Academy Juvenile Award for outstanding performance in feature films.

1970–Jazz artist, Miles Davis, releases the album, Bitches Brew.

1970–The members of the rock group, Led Zeppelin, walk off stage during a Pittsburgh, Pennsylvania, concert, saying they won't play until the police stop intimidating the audience. Ten minutes later they resume the show.

1972–The U.S. conducts a nuclear test at Nevada Test Site.

1972–The Easter Offensive begins after North Vietnamese forces cross into the Demilitarized Zone (DMZ) of South Vietnam.

1973–The U.S. military role in Vietnam comes to a formal end, when the last American prisoner is released and the last soldier is withdrawn from action.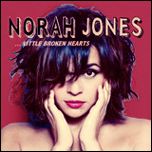 1976–The first Land Day protests are held in Israel/Palestine. Scholarship on the Israeli-Palestinian conflict recognizes Land Day as a pivotal event in the struggle over land and in the relationship of Arab citizens to the Israeli state and body politic. It is significant in that it was the first time since 1948 that Arabs in Israel organized a response to Israeli policies as a Palestinian national collective. An important annual day of commemoration in the Palestinian national political calendar ever since, it is marked not only by Arab citizens of Israel, but also by Palestinians all over the world.

1979–Airey Neave, a British Member of Parliament, is killed by a car bomb as he exits the Palace of Westminster in London, England. The Irish National Liberation Army claims responsibility.

1979–Jazz-pop singer, Norah Jones, is born Geetali Norah Jones Shankar in Brooklyn, New York. She has won numerous awards and has sold more than 50 million albums worldwide. She is the daughter of Indian sitar virtuoso, Ravi Shankar.

1981–President Ronald Reagan is shot and wounded in the chest by John W. Hinckley, Jr. Hinckley said he did it to gain the attention of actress, Jodie Foster.

1981–Elm Tree Books publishes Shout!: The True Story of The Beatles, the result of three years of research by journalist Philip Norman. It is promoted as the definitive biography of the group and is serialized in The Sunday Times. Paul McCartney will later refer to the book as "shite," due to what he felt was an unflattering portrayal of him within its pages. The book has long been considered one of the best ever written on The Beatles.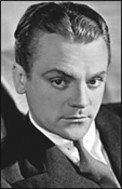 1981–DeWitt Wallace, co-founder of Reader's Digest, dies at age 91.

1982–The STS-3 Mission is completed with the landing of the Space Shuttle Columbia at White Sands Missile Range in New Mexico.

1983–The USSR conducts a nuclear test at Eastern Kazakh.

1986–Actor, James Cagney, dies of a heart attack in Stanfordville, New York, at age 86. He is best known for his starring role in the film Yankee Doodle Dandy. He also appeared in the films The Public Enemy, Angels with Dirty Faces, White Heat, The West Point Story, Mister Roberts, The Seven Little Foys, Love Me or Leave Me, These Wilder Years, Man of a Thousand Faces, Shake Hands with the Devil, and Ragtime.

1987–Sunflowers, a painting by Vincent Van Gogh, is sold at auction in London, England, for £24.75 million ($39.7 million).

1987–The 59th Annual Academy Awards announces its winners. Best Picture: Platoon; Best Actor: Paul Newman for The Color of Money; Best Actress: Marlee Matlin for Children of a Lesser God; Best Director: Oliver Stone for Platoon; Best Foreign Film: The Assault (Netherlands). The ceremonies are held at the Dorothy Chandler Pavilion, Los Angeles, California. The hosts are Chevy Chase, Paul Hogan, and Goldie Hawn.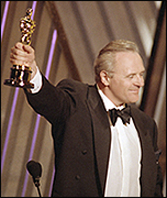 1988–Edgar Faure, Prime Minister of France, dies in Paris, France, at age 79.

1992–The 64th Annual Academy Awards announces its winners. Best Picture: The Silence of the Lambs; Best Actor: Anthony Hopkins for The Silence of the Lambs; Best Actress: Jodie Foster for The Silence of the Lambs; Best Director: Jonathan Demme for The Silence of the Lambs; Best Foreign Film: Mediterraneo (Italy). The ceremonies are held at the Dorothy Chandler Pavilion, Los Angeles, California. The host is Billy Crystal. The Silence of the Lambs becomes the first horror film to win Best Picture and the first film to be released on home video prior to winning the award.

1995–Record producer, Paul A. Rothchild, dies of lung cancer in Hollywood, California, at age 59. He was a prominent producer of the late 1960s and 1970s, known for his work with The Doors, Janis Joplin, and The Paul Butterfield Blues Band.

1998–Rolls-Royce is purchased by German automaker, BMW (British Motor Works), in a $570 million deal.

1999–A jury in Portland, Oregon, orders Philip Morris to pay $81 million to the family of a man who died of lung cancer after smoking Marlboro cigarettes for four decades.

1999–Gary Morton, film and television producer, dies of lung cancer in Palm Springs, California, at age 74. Morton helped his wife, Lucille Ball, form Lucille Ball Productions, served as executive producer of Here's Lucy (1968-1974), and was a co-executive producer of her last series Life With Lucy.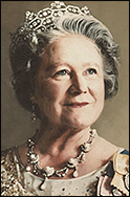 2002–The Queen Mother of Great Britain dies in her sleep at Royal Lodge, Windsor, Berkshire, England, at age 101. At the time of her death, she was the longest-living member of the Royal Family in British history. In her later years she was a consistently popular, even when other members of the Royal Family were suffering from low levels of public approval. She continued an active public life until just a few months before her death.

2003–Actor, Michael Jeter, dies of an epileptic seizure in Los Angeles, California, at age 50. He appeared in the films Hair, Ragtime, Zelig, The Money Pit, Dead Bang, Tango & Cash, Miller's Crossing, The Fisher King, Waterworld, Fear and Loathing in Las Vegas, Patch Adams, The Green Mile, and Open Range.

2003–Valentin Pavlov, 11th Prime Minister of the Soviet Union, dies in Moscow, Russian Federation, at age 65.

2004–At a restaurant near Lake Tahoe, Nevada, a jazz trio house band are shocked when Paul McCartney steps onstage to join them for a rendition of Don't Get Around Much Anymore.

2004–English-born journalist, Alistair Cooke, dies of lung cancer in New York, New York, at age 95. Along with his work in journalism, which included Letters from America and Alistair Cooke's America, he was well known as the host of PBS Masterpiece Theatre from 1971 to 1992.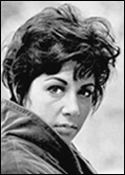 2004–Singer, Timi Yuro, dies of throat cancer in Las Vegas, Nevada, at age 63. Her biggest hits were Hurt and What's a Matter Baby (Is It Hurting You).

2006–The United Kingdom Terrorism Act 2006 becomes a law.

2007–A crazed stalker is arrested in Peasmarsh, Sussex, England, after driving at high speed through Paul McCartney's security checkpoint and up to just a few yards from his mansion. As he is led away, the trespasser begins screaming "I must get to him!"

2009–Twelve gunmen attack the Manawan Police Academy in Lahore, Pakistan.

2010–Educator, Jaime Escalante, dies Roseville, California, at age 79. The Bolivian-born American high school teacher taught at Garfield High School. His story was told in the film Stand and Deliver.

2012–The Spanish Government cuts 27 billion Euros from its budget.

2012–Mastercard and Visa announce a massive breach in security with over ten million compromised credit card numbers.

2012–Businessman, Granville Semmes, dies in New Orleans, Louisiana, at age 84. He founded 1-800-Flowers.

2013–North Korea declares it is at war with South Korea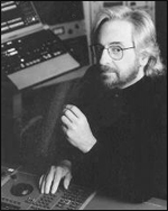 2013–Record producer, Phil Ramone, dies from an aortic aneurysm in New York, New York, at age 79. Known as the "Pope of Pop," he won 14 Grammys throughout his five-decade career and worked with some of the industry's top artists, including Madonna, Bob Dylan, Burt Bacharach, Billy Joel, Aretha Franklin, Paul McCartney, and Frank Sinatra.

2016–The operator of Japan's destroyed Fukushima nuclear plant switches on a giant refrigeration system to create an unprecedented underground ice wall around its damaged reactors. Radioactive water has been flowing from the reactors, and other methods have failed to fully control it. The decontamination and decommissioning of the plant, damaged by a massive earthquake and tsunami in 2011, hinge of the success of the wall.

2016–The Ukrainian Parliament votes to ban all Russian films released after January 1, 2014, saying the move is aimed at improving "national security." More than 430 Russian films and TV series fall under the new measures.

2016–The National Border Patrol Council (NBPC), which organizes some 16,500 border patrol agents, endorses Donald Trump for President of the United States, NBPC's first-ever endorsement in a presidential election.

2016–Three-time Kentucky Derby winning jockey, Calvin Borel, announces his retirement.

2017–Amazon.com founder, Jeff Bezos, who added $10.2 billion this year to his wealth, passes Warren Buffett to become the world's second-richest person. Only Microsoft mogul, Bill Gates, has more money.

2017–A federal appeals court ruling reinstates protections for the imperiled Utah prairie dog. Populations of the species remain precariously low, according to the National Park Service.

2017–SpaceX conducts the world's first reflight of an orbital class rocket.

2017–Rosie Hamlin, of Rosie and the Originals, dies at age 71. The group is best known for the big 1960 hit Angel Baby.

2018–Ireland lifts a 90-year ban on the sale of alcohol on Good Friday.

2018–After receiving record-high ratings for its first two episodes, the revival TV sitcom, Roseanne, is given the go-ahead for a second season.

2018–Amazon.com Inc. cuts ties with Washington's biggest lobbying firm and brings on new advisers due to the passage of the Trump tax overhaul bill.

2018–On Land Day (the start of a planned six-week protest at the Israeli-Gazan border involving tens of thousands of Palestinians), Israeli forces kill 15 Palestinians and wound over 1,100 others.

2018–An overloaded bus carrying migrants from Iran, Pakistan, and Afghanistan, crashes into a light pole on the Igdir-Kars highway in Turkey and catches fire. A second bus hits ejected passengers and at least 17 people are killed and 36 others are wounded.


PHOTOS TOP TO BOTTOM: Ivan II of Moscow; Beau Brummell; Vincent Van Gogh; Alaska; Ted Heath; Sonny Boy Williamson; John Astin, Warren Beatty; art for the stage musical Oklahoma!; a poster for The Lost Weekend; a scene from On the Waterfront; M.C. Hammer; Piers Morgan; Celine Dion; Norah Jones; James Cagney; Anthony Hopkins with his Oscar; the Queen Mother of Great Britain; Timi Yuro; and Phil Ramone.