BC 241–In the Battle of the Aegates Islands, the Romans sink the Carthaginian fleet, bringing the First Punic War to an end.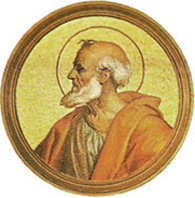 298–Roman Emperor Maximian concludes his campaign in North Africa against the Berbers, and makes a triumphal entry into Carthage.

483–Pope Simplicius dies in Rome, Kingdom of Odoacer.

852–Chinese warlord and king, Qian Liu, is born Qian Poliu in Lin'an, Hang Prefecture, Tang, China. He founded the Wuyue kingdom.

947–The Later Han is founded by Liu Zhiyuan. He declares himself emperor and establishes the capital in Bian, present-day Kaifeng.

948–Chinese Emperor, Liu Zhiyuan, dies. He founded the Later Han dynasty.

1222–John I of Sweden dies in the Battle of Lihula.

1291–Arghun Khan, Mongol ruler of Persia, dies at age 33.

1315–Mystic, Agnes Blannbekin, dies in Vienna, Duchy of Austria, at age 71. She was also referred to as Saint Agnes Blannbekin or the Venerable Agnes Blannbekin, though she was never beatified or canonized by the Roman Catholic Church. Although Blannbekin is best remembered for her visions, during her life she was known for her ministry to the urban population.

1391–Tvrtko I of Bosnia dies at age 52. He was the first King of Bosnia, and is widely considered one of the country's greatest medieval rulers.

1415–Vasily II of Moscow is born in Moscow, Grand Duchy of Moscow.

1452–Ferdinand II of Aragon is born at Sada Palace, Sos del Católico, Kingdom of Aragon. Ferdinand is best known for his role in inaugurating the discovery of the New World, since he and Queen Isabella sponsored the first voyage of Christopher Columbus in 1492.

1503–Ferdinand I, Holy Roman Emperor, is born in Alcalá de Henares, Castile, Spain. The key events during his reign were the contest with the Ottoman Empire, whose great advance into Central Europe began in the 1520s, and the Protestant Reformation, which resulted in several wars of religion.

1607–Susenyos I becomes Emperor of Ethiopia.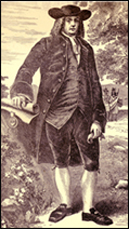 1629–Charles I of England dissolves Parliament, beginning the 11-year period known as the Personal Rule.

1681–English Quaker, William Penn, receives a charter from King Charles II, making him the sole proprietor of the colonial territory of Pennsylvania.

1735–An agreement between Nader Shah and Russia is signed near Ganja, Azerbaijan, and Russian troops are withdrawn from Baku.

1762–Frenchman, Huguenot Jean Calas, who had been wrongly convicted of killing his son, dies after being tortured by authorities. The event inspires Voltaire to begin a campaign for religious tolerance and legal reform.

1787–Francisco de Paula Martínez de la Rosa y Berdejo, Prime Minister of Spain, is born in Granada, Spain.

1792–John Stuart, Prime Minister of the United Kingdom, dies in Grosvenor Square, Westminster, Middlesex, England, at age 78.

1801–The first known census indicates that the population of England and Wales is 9,168,000, with the population of Britain nearly 11 million (75% rural).

1804–In St. Louis, Missouri, a formal ceremony is conducted to transfer ownership of the Louisiana Territory from France to the United States.

1812–With the publication of the first two cantos of Lord Byron's "Childe Harold's Pilgrimage," he is immediately established as a public figure.

1814–Napoleon I of France is defeated at the Battle of Laon.

1816–In the Crossing of the Andes, a group of royalist scouts are captured during the Action of Juncalito.

1830–The Royal Netherlands East Indies Army is formed.

1831–The French Foreign Legion is established by King Louis Philippe to support his war in Algeria.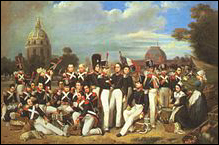 1845–Alexander III of Russia, is born in Saint Petersburg, Russian Empire. He was highly conservative and reversed some of the liberal measures of his father, Alexander II. During Alexander's reign, Russia fought no major wars, and he was considered "The Peacemaker."

1848–The Treaty of Guadalupe Hidalgo is ratified by the U.S. Senate, ending the Mexican-American War.

1861–El Hadj Umar Tall seizes the city of Segou, destroying the Bamana Empire of Mali.

1862–The U.S. government issues the first paper money in $5, $10, $20, $50, $100, $500 and $1,000 denominations.

1865–Amy Spain, a slave, is executed for stealing from her owner. It is believed this was the last legal execution of a female slave in America.

1867–Architect, Hector Guimard, is born in Lyon, France. He was possibly the best known architect of the French Art Nouveau period. His first solo commission, The Castel Béranger, exemplified the merging of architecture and the industrial arts, producing a unified, modern scheme. He continued to advance his own style within Art Nouveau, committed to the ideal of harmony and continuity, which inspired him to design the interiors of his buildings. Guimard's furnishings and objet d'art exhibited the same quality in the harmony of function with his unique organic style.

1876–The first telephone call is made by Alexander Graham Bell to Thomas Watson.

1880–The Salvation Army arrives in America from England. This charity provides a wide variety of services to underprivileged Americans.

1888–Actor, Barry Fitzgerald, is born William Joseph Shields in Dublin, Ireland. He appeared in the films Bringing Up Baby, The Long Voyage Home, The Sea Wolf, How Green Was My Valey, Going My Way, And Then There Were None, Two Years Before the Mast, The Naked City, Union Station, and The Catered Affair.

1889–Japanese martial artist, Toshitsugu Takamatsu, is born in Akashi, Hyogo Prefecture, Japan.

1891–Almon Strowger, of Topeka, Kansas, patents the "strowger switch," a device which will lead to the automation of telephone circuit switching.

1891–Actor, Sam Jaffe, is born Shalom Jaffe in New York, New York. He is best known for the role of Dr. Zorba on the TV drama Ben Casey. He appeared in the films Lost Horizon, Dunga Din, 13 Rue Madeleine, Gentlemen's Agreement, The Asphalt Jungle, I Can Get It For You Wholesale, The Day the Earth Stood Still, Ben-Hur, A Guide for the Married Man, The Dunwich Horror, and Battle Beond the Stars.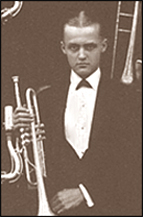 1893–The Ivory Coast becomes a French colony.

1893–New Mexico State University cancels its first graduation ceremony, because its only graduate, Sam Steele, was robbed and killed the night before.

1900–Super-centenarian, Violet Brown, is born Violet Mosse in Duanvale, Trelawny, British Jamaica. She would live to the age of 117 (and 189 days). Brown was born when Jamaica was a part of the British Empire and was the last known living former subject of Queen Victoria. She is the fifth oldest person in recorded history and was one of the last two living people known to have been born in the 19th century.

1902–A U.S. court of appeals rules that Thomas Edison did not invent the movie camera.

1903–Jazz cornettist, "Bix" Beiderbecke, is born Leon Bismarck Beiderbecke in Davenport, Iowa. As a young boy, he heard black jazz players on Mississippi riverboats passing his town, and playing jazz became his great passion. Beiderbecke's first recordings were made in 1924, when he was 21, and in a few years he was playing with the Paul Whiteman Orchestra. He achieved posthumous fame with the publication of Dorothy Baker's novel, Young Man with a Horn in 1938, which was later made into a film of the same name, starring Kirk Douglas. Beiderbecke remains the subject of scholarly controversy regarding his true name, the cause of his death, and the importance of his contributions to jazz.

1903–Author, playwright, and diplomat, Clare Boothe Luce, is born Ann Clare Boothe in New York, New York. She was the United States Ambassador to Italy. Her writings extended from drama and screen scenarios to fiction, journalism, and war reportage. She was the wife of Henry Luce, publisher of the magazines Time, Life, Fortune, and Sports Illustrated.

1906–The Courrières mine disaster kills 1,099 miners in Northern France.

1906–The London Underground opens Bakeroo Line (Baker Street to Waterloo Line).

1909–By signing the Anglo-Siamese Treaty, Thailand relinquishes its sovereignty over the Malay states of Kedah, Kelantan, Perlis, and Terengganu, who become British protectorates.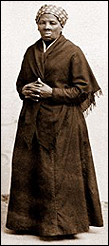 1910–China ends slavery.

1910–The Pittsburgh Courier begins publication.

1911–Actor, Warner Anderson, is born in Brooklyn, New York. He is best known for the role of Matthew Swain on the long-running prime time soap opera Peyton Place. He also served as the narrator at the beginning of each episode and he continued to narate even after his character was written out of the series. He appeared in the films Destination Moon, Detective Story, The Caine Mutiny, Blackboard Jungle, The Violent Men, and Rio Conchos.

1913–Abolitionist, Harriet Tubman, dies of pneumonia in Auburn, New York. She was a humanitarian, and during the American Civil War, a Union spy. Born into slavery, Tubman escaped and subsequently made about 13 missions to rescue approximately 70 enslaved family and friends, using the network of antislavery activists and safe houses known as the Underground Railroad.

1915–The Battle of Neuve Chapelle begins as the first large-scale operation by the British Army in World War I.

1916–Actress, Pamela Mason, is born Pamela Ostrer in Westgate-on-Sea, Kent, England. She appeared in the films They Were Sisters, Lady Possessed, Charade, Sex Kittens Go to College, Five Minutes to Live, and The Sandpiper. She was married to actor, James Mason.

1917–Some provinces and cities in the Philippines are incorporated due to the ratification of Act No. 2711 or the Administrative Code of the Philippines.

1920–Entrepreneur, Alfred Peet, is born Alkmaar, the Netherlands. He is the founder of Peet's Coffee & Tea in Berkeley, California. Peet taught his style of roasting beans to Jerry Baldwin, Zev Siegl, and Gordon Bowker, who took the technique to Seattle, Washington, where they founded Starbucks in 1971. Alfred Peet is widely credited with starting the specialty coffee revolution in the U.S.

1922–Mahatma Gandhi, Indian nationalist leader, is arrested by the British government of India, tried for sedition, and sentenced to six years imprisonment.

1922–Variety magazine offers this front-page headline: "Radio Sweeping Country: 1,000,000 Sets in Use."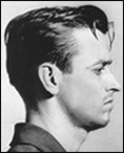 1924–Editor, Judith Jones, is born Judith Bailey in New York, New York. She worked for more than 50 years as a literary and cookbook editor collaborating with dozens of renowned authors. Jones is known for having rescued the The Diary of Anne Frank from the reject pile, and she also championed Julia Child's Mastering the Art of French Cooking. She retired as senior editor and vice president at Alfred A. Knopf in 2011.

1927–Socialite, Barbara Marx Sinatra, is born Barbara Blakeley in Bosworth, Missouri. She became a Las Vegas showgirl in the 1950s, also modeling clothing for famed fashion designer, Mr. Blackwell. She was married to actor, Zeppo Marx, and singer, Frank Sinatra.

1928–James Earl Ray, assassin who killed Martin Luther King, Jr., is born in Alton, Illinois. He was convicted on March 10, 1969, after entering a guilty plea to forgo a jury trial: had he been found guilty by jury trial, he would have been eligible for the death penalty. He was sentenced to 99 years in prison.

1929–Record producer, Huey (Purvis) Meaux, is born in Wright, Louisiana. He was the owner of various record labels and recording studios, including Crazy Cajun Records, Tear Drop Records, Capri Records, and SugarHill Recording Studios. His credits include the hits She's About a Mover by the Sir Douglas Quintet, Before the Next Teardrop Falls and Wasted Days and Wasted Nights by Freddy Fender, and You'll Lose A Good Thing by Barbara Lynn.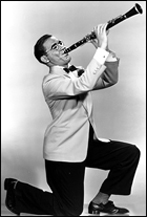 1933–An earthquake in Long Beach, California, kills 120 people and causes an estimated $40 million in damage.

1934–Choreographer, Judith Ann Jamison, Artistic Director of the Alvin Ailey Dance Theater, is born in Philadelphia, Pennsylvania.

1937–Benny Goodman earns the appellation, "King of Swing," as an audience of 21,000 jitterbuggers jam the Paramount Theatre in New York City to see the young clarinetist.

1938–The 10th Annual Academy Awards announces its winners. Best Picture: The Life of Emile Zola; Best Actor: Spencer Tracy for Captains Courageous; Best Actress: Luise Rainer for The Good Earth; Best Director: Leo McCarey for The Awful Truth. The ceremonies are held at the Biltmore Hotel, Los Angeles, California. The host is Bob Burns.

1939–Hailstones damage 17 villages in Hyderabad, India.

1940–Psychologist, Wayne Dyer, is born in Detroit, Michigan. He was a self-help author and motivational speaker. His first book Your Erroneous Zones (1976) is one of the best-selling books of all time, with an estimated 35 million copies sold. Although Dyer initially resisted the spiritual tag, by the 1990s he had altered his message to include more components of spirituality, when he wrote the book Real Magic, and discussed higher consciousness, in the book Your Sacred Self.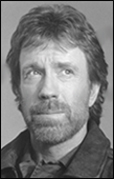 1940–Martial arts actor, Chuck Norris, is born Carlos Ray Norris in Ryan, Oklahoma. He appeared in the films Breaker! Breaker!, A Force of One, The Octagon, Forced Vengeance, Lone Wolf McQuade, Missing in Action, Code of Silence, Invasion U.S.A., The Delta Force, Firewalker, and Top Dog.

1940–Playwright and screenwriter, David (William) Rabe, is born in Dubuque, Iowa. His works include Sticks and Bones, I'm Dancing as Fast as I can, Streamers, Casualties of War, The Firm, and Hurlyburly. He was married to actress, Jill Clayburgh.

1940–Dean (Ormsby) Torrance, of Jan and Dean, is born in Los Angeles, California. The duo's hits include Surf City, Drag City, The Little Old Lady from Pasadena, and Dead Man's Curve. In 1972, Torrance, won the Grammy Award for Best Album Cover for the psychedelic rock band Pollution, and was nominated three other times in the same category for albums by The Nitty Gritty Dirt Band.

1942–Wilbur Scoville, inventor of the Scoville scale for pepper heat, dies in Gainesville, Florida, at age 77. He devised the test and scale in 1912, while working at the Parke-Davis pharmaceutical company to measure pungency, "spiciness" or "heat," of various chili peppers.

1944–During the Greek Civil War, the Political Committee of National Liberation is established in Greece by the National Liberation Front.

1944–A chart topper: Besame Mucho by The Jimmy Dorsey Orchestra.

1945–Tokyo, Japan, is on fire after night-time B-29 bombing. More than 100,000 people are killed.

1945–Actress, Katharine Houghton (Grant), is born in Hartford, Connecticut. She is best known for her co-starring role in the film Guess Who's Coming to Dinner. She also appeared in the films The Gardner, Mr. North, Billy Bathgate, Ethan Frome, The Night We Never Met, Let It Be Me, Kinsey, and The Last Airbender. Her aunt is actress, Katharine Hepburn.

1948–The 5th Annual Golden Globe Awards announces its winners. Best Picture: Gentleman's Agreement; Best Actor: Ronald Colman for A Double Life; Best Actress: Rosalind Russell for Mourning Becomes Electra; Best Director: Elia Kazan for Gentleman's Agreement.

1948–Zelda Fitzgerald, artist and wife of writer, F. Scott Fitzgerald, dies at age 48. Fire breaks out in the main building of the Highland Hospital in Asheville, North Carolina, where Zelda is a patient. She is locked in the mental ward on the third floor with nine other women, all of whom die in the flames.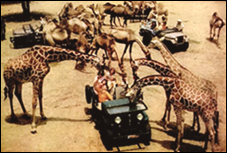 1949–"Axis Sally" (Mildred Gillars) is convicted of treason, following her capture in post-war Berlin, Germany. She was an American broadcaster employed by the Third Reich in Nazi Germany to disseminate propaganda during World War II. Gillars served her sentence at the Federal Reformatory for Women in Alderson, West Virginia. She became eligible for parole in 1959, but did not apply until 1961. She was released on June 10, 1961.

1952–Fulgencio Batista leads a successful coup in Cuba and appoints himself as the "provisional president."

1953–Africa U.S.A. opens in Boca Raton, Florida. The admission to the gardens area is free, and the Jungle Train Tour is 95¢. Many major newspapers do full-page write-ups because of the uniqueness of the park: a zoo with no cages where the visitors could safely interact with the exotic animals. The innovative attraction, a long-time dream of John P. Pedersen, of Racine, Wisconsin, became increasing popular, welcoming 300,000 visitors a year. After years of struggling with problems related to importing the animals, Africa U.S.A. closed its doors on September 4, 1961. The animals were sold at auction to zoos around the country.

1955–Aaron Lapin receives a patent for Reddi-Wip.

1957–Osama bin Laden, Islamic militant and founder of Al-Qaeda, is born in Riyadh, Saudi Arabia.

1957–Playboy playmate and model, Shannon (Lee) Tweed, is born in St. Johns, Newfoundland. She is married to rocker, Gene Simmons, of KISS. She has appeared in the films Hot Hog...The Movie, Steele Justice, Last Call, The Naked Truth, and Cold Sweat.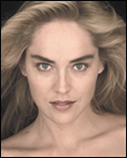 1958–Actress, Sharon (Yvonne) Stone, is born in Meadville, Pennsylvania. She has appeared in the films Irreconcilable Differences, Cold Steel, Above the Law, Total Recall, Basic Instinct, Sliver, Intersection, The Quick and the Dead, Casino, Last Dance, The Muse, Simpatico, Cold Creek Manor, and Bobby.

1959–Tibet leads an unsuccessful uprising against ten years of Chinese occupation in Lhasa. Thousands are massacred by the occupying Chinese Army. Fearing an abduction attempt by China, 300,000 Tibetans surround the Dalai Lama's palace to prevent his removal.

1960–The British music weekly Record Retailer (known later as Music Week), publishes the first U.K. LP chart. The first #1 LP in the U.K. is The Explosive Freddy Cannon. On the first EP (extended player) chart, Expresso Bongo, by Cliff Richard and the Shadows is #1.

1960–The USSR agrees to stop nuclear testing.

1960–The 17th Annual Golden Globe Awards announces its winners. Best Picture: Ben-Hur; Best Actor: Anthony Franciosa for Career; Best Actress: Elizabeth Taylor for Suddenly, Last Summer; Best Director: William Wyler for Ben-Hur; Best Comedy: Some Like It Hot; Best Musical: Porgy and Bess.

1961–Jeff Barry, half of the famous Brill Building songwriting team Barry-Greenwich, lands his first big gig with a publisher, signing to Trinity Music.

1962–Bruce Channel starts a three week run at #1 on the U.S. singles chart with Hey! Baby. It made it to #2 on the U.K. chart.

1962–Actress, Jasmine Guy, is born in Boston, Massachusetts. She is best known for her starring role as Whitley Marion Gilbert-Wayne on The Cosby Show spinoff A Different World. She appeared in the films School Daze, Harlem Nights, The Heart Specialist, and Scary Movie 5.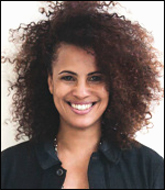 1963–Jeff (Allen) Ament, of Pearl Jam, is born in Havre, Montana.

1963–Record producer, Rick Rubin, is born Frederick Jay Rubin in Lido Beach, New York. Along with Russell Simmons, he founded Def Jam Recordings.

1964–Singer, Neneh Cherry, is born Neneh Mariann Karlsson in Stockholm, Sweden. Her stepfather is jazz musician, Don Cherry.

1964–Edward Anthony Richard Louis, Prince of Britain and son of Queen Elizabeth II, is born at Buckingham Palace, in London, England.

1965–A chart topper: Eight Days a Week by The Beatles. The song is the first British single to go to #1 only in the U.S. The single is not released in Great Britain.

1966–The North Vietnamese capture the U.S. Green Beret Camp at Ashau Valley.

1966–Singer, Edie (Arlisa) Brickell, of The New Bohemians, is born in Oak Cliff, Texas. She is married to singer-songwriter, Paul Simon.

1968–Battle of Lima Site 85 has the largest single ground combat loss of U.S. Air Force members during the Vietnam War.

1969–In Memphis, Tennessee, James Earl Ray pleads guilty to the assassination of Martin Luther King, Jr. Ray later repudiates that plea, maintaining his innocence until his death. Ray was sentenced to 99 years in prison for the murder of the civil rights leader.

1970–During the Vietnam War, Captain Ernest Medina is charged by the U.S. military with My Lai war crimes.

1971–The U.S. Senate radifies an amendment to lower the voting age to 18.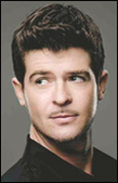 1971–According to legend, it is on this night that John Lennon, George Harrison, and Ringo Starr go to Paul McCartney's London townhouse and throw a brick through one of the windows.

1972–The USSR performs a nuclear test at Eastern Kazakhstan.

1974–Entrepreneur, Biz Stone, is born Christopher Isaac Stone. He co-founded Twitter.

1975–North Vietnamese troops attack Ban Me Thuot in the south, on their way to capturing Saigon in the final push for victory over South Vietnam.

1977–Astronomers discover that there are rings around the planet Uranus.

1977–Singer, Robin (Charles) Thicke, is born in Los Angeles, California. He rose to worldwide fame in 2013, with his hit single Blurred Lines. He is the son of actor, Alan Thicke, and singer, Gloria Loring.

1979–At Nashville's Grand Ole Opry, soul singer, James Brown, takes the stage at the Ryman Auditorium at the invitation of his friend, Porter Wagoner. Brown delivers traditional renditions of Tennessee Waltz and Your Cheatin' Heart, but also unleashes Papa's Got a Brand New Bag. The audience reaction is mixed.

1980–Willard Scott becomes the weather forecaster on The Today Show.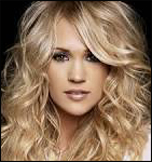 1980–Doctor, Herman Tarnower, who formulated The Scarsdale Diet, is murdered by Jean Harris at age 70.

1982–The United States places an embargo on Libyan petroleum imports because of their support of terrorist groups.

1983–Country singer, Carrie (Marie) Underwood, is born in Muskogee, Oklahoma. She rose to fame as the winner of the fourth season of American Idol in 2005. Underwood has since become one of the most prominent mainstream recording artists in the music industry. Among Country artists, she has listed George Strait, Dolly Parton, Randy Travis, Martina McBride, Reba McEntire and Garth Brooks as influences.

1986–Actor, Ray Milland, dies of lung cancer in Torrance, California, at age 79. He appeared in the films The Lost Weekend, Dial M for Murder, Panic in Year Zero, The Man with the X-Ray Eyes, Love Story, and The Thing with Two Heads.

1987–The Vatican condemns the practice of surrogate motherhood, test-tube babies, and artificial insemination.

1988–An avalanche at the Swiss Ski resort, Klosters, nearly kills Prince Charles.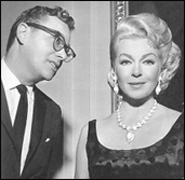 1988–Singer, Andy Gibb, dies of an inflammatory heart virus in Oxford, England, at age 30. He had big hits with I Just Want to Be Your Everything and Shadow Dancing.

1990–The U.S. conducts a nuclear test at Nevada Test Site.

1990–In Haiti, Prosper Avril is ousted 18 months after seizing power in a coup.

1996–Film producer, Ross Hunter, dies of cancer in Los Angeles, California, at age 69. His films include Magnificent Obsession, One Desire, All That Heaven Allows, Tammy and the Bachelor, Interlude, My Man Godfrey, Imitation of Life, Pillow Talk, Portrait in Black, Midnight Lace, Tammy Tell Me True, Back Street, Flower Drum Song, If a Man Answers, Tammy and the Doctor, The Thrill of It All, The Chalk Garden, I'd Rather Be Rich, and Madame X.

1997–Singer, LaVern Baker, dies from cardiovascular disease in Queens, New York, at age 67. Her hit singles include Tweedlee Dee, Jim Dandy, and See See Rider.

1998–The U.S. General Accounting Office announces that food stamps were issued to nearly 26,000 dead people in 1995-1996. Food stamps valued at $8.5 million were issued to 25,881 deceased people during that two-year period. The study only covered four states: California, Florida, Texas, and New York.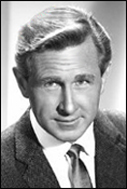 1998–Actor, Lloyd Bridges, dies of natural causes in Los Angeles, California, at age 85. He is well known for the the role of skin-diver, Mike Nelson, on the TV series Sea Hunt. He appeared in the films Here Comes Mr. Jordan, Ramrod, Rocketship X-M, High Noon, The Tall Texan, The Rainmaker, The Goddess, Airplane!, Tucker: The Man and His Dream, Winter People, Cousins, Hot Shots!, and Blown Away.

2000–The Nasdaq Composite stock market index peaks at 5132.52, signaling the beginning of the end of the dot-com boom.

2000–Country singer, Vince Gill, marries Christian pop singer, Amy Grant, in Nashville, Tennessee.

2003–The 18th Annual Rock and Roll Hall of Fame Induction Ceremony is held. This year's inductees are: (Performers) AC/DC, Elvis Costello & the Attractions, The Clash, The Police, and The Righteous Brothers; (Non-Performer) Mo Ostin; and (Sidemen) Benny Benjamin, Floyd Cramer, and Steve Douglas. The ceremony takes place at The Waldorf Astoria Hotel in New York City.

2005–Pop star, Michael Jackson, shows up at his child molestation trial in Los Angeles, California, an hour late and still wearing his pajamas.

2006–The Mars Reconnaissance Orbiter arrives at Mars.

2007–Comedian, Richard Jeni, dies of a self-inflicted handgun wound to the head in Los Angeles, California, at age 49.

2008–The 23rd Annual Rock and Roll Hall of Fame Induction Ceremony is held. This year's inductees are: (Performers) The Dave Clark Five, John Mellencamp, Madonna, The Ventures, and Leonard Cohen; (Non-Performer) Kenny Gamble and Leon Huff; and (Sidemen) Little Walter. The ceremony takes place at The Waldorf Astoria Hotel in New York City. Tom Hanks gives one of the most intelligent, exuberant, and entertaining induction speeches on record, welcoming The Dave Clark Five into the Hall.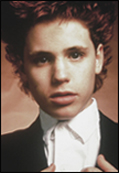 2010–Actor, Corey Haim, dies of pneumonia in Burbank, California, at age 38. Haim had been fighting drug addiction for years and become destitute before his untimely death. He appeared in the films Firstborn, Secret Admirer, Murphy's Romance, Lucas, The Lost Boys, License to Drive, Watchers, Dream a Little Dream, and Blown Away.

2012–At least 130 rockets are fired into Israel from Gaza.

2014–Samuel W. Lewis, U.S. Ambassador to Israel, dies of lung cancer at age 83.

2016–Musician, Keith Emerson, dies from suicide by a self-inflicted gunshot wound to the head in Santa Monica, California, at age 71. He is best known as athe keyboard player for Emerson, Lake & Palmer. He is widely regarded as one of the top keyboardists of the progressive rock era. The group's hits include Lucky Man, Nutrocker, From the Beginning, and Still... You Turn Me On.

2016–Singer, Gogi Grant, dies in Los Angeles, California, at age 91. She had a hit with the song The Wayward Wind.

2017–In response to a major political scandal, the impeachment of President Park Geun-hye of South Korea is unanimously upheld by the country's Constitutional Court, ending her presidency. Subsequent riots in Seoul kill at least two people.

2017–Joni Sledge, of the singing group Sister Sledge, dies of undeclosed causes at her home in Phoenix, Arizona, at age 60. The group's biggest hit was We Are Family.

2017–Racecar driver, John Surtees, dies at St. George's Hospital in Tooting, London, England, at age 83. He was a Grand Prix motorcycle road racer and Formula One driver. He was a four-time 500cc motorcycle World Champion, winning that title in 1956, 1958, 1959 and 1960. He won the Formula One World Champion in 1964, and remains the only person to have won World Championships on both two and four wheels.

2017–Author, Robert James Waller, dies of multiple myeloma in Fredericksburg, Texas, at age 77. He is best known for his novel The Bridges of Madison County.

2018–New York resident, Enrique Leyva, is charged with murder after allegedly smothering his roommate, 92-year-old Veronica Ivins, to death with a pillow because she snored too loudly. Friends and family believe the fun-loving woman was preyed upon for her money and her rent-controlled apartment.

2018–Fashion designer, Hubert de Givenchy, dies in his sleep at the Renaissance chateau near Paris, France, at age 91. He founded The House of Givenchy in 1952. He was famous for having designed much of the personal and professional wardrobe of Audrey Hepburn and Jacqueline Bouvier Kennedy. In 1958, Givenchy created the iconic "Balloon Coat" and the "Baby Doll" dress. Other clients include Lauren Bacall, Ingrid Bergman, Sunny von Bülow, Maria Callas, Capucine, Marlene Dietrich, Greta Garbo, Grace Kelly, Jeanne Moreau, Lee Radziwill, and Diana Vreeland.


PHOTOS TOP TO BOTTOM: Pope Simplicius; William Penn; the French Foreign Legion; "Bix" Beiderbecke; Harriet Tubman; James Earl Ray; Benny Goodman; Chuck Norris; Africa U.S.A.; Sharon Stone; Neneh Cherry; Robin Thicke; Carrie Underwood; Ross Hunter with Lana Turner; Lloyd Bridges; and Cory Haim.